Most Advanced
UTV Cargo Net
We been there, trying to make use of crap
Bungee Cords or annoying Ratchet Straps to
secure your gear, and had to come up with a
better solution.




"Hands Down the Best Way to Secure Your Gear"!
350lbs WLL Ratings & Labels

Premium Design by Industry Leaders
Multi Adjusters is like having
6 tie-downs Straps in 1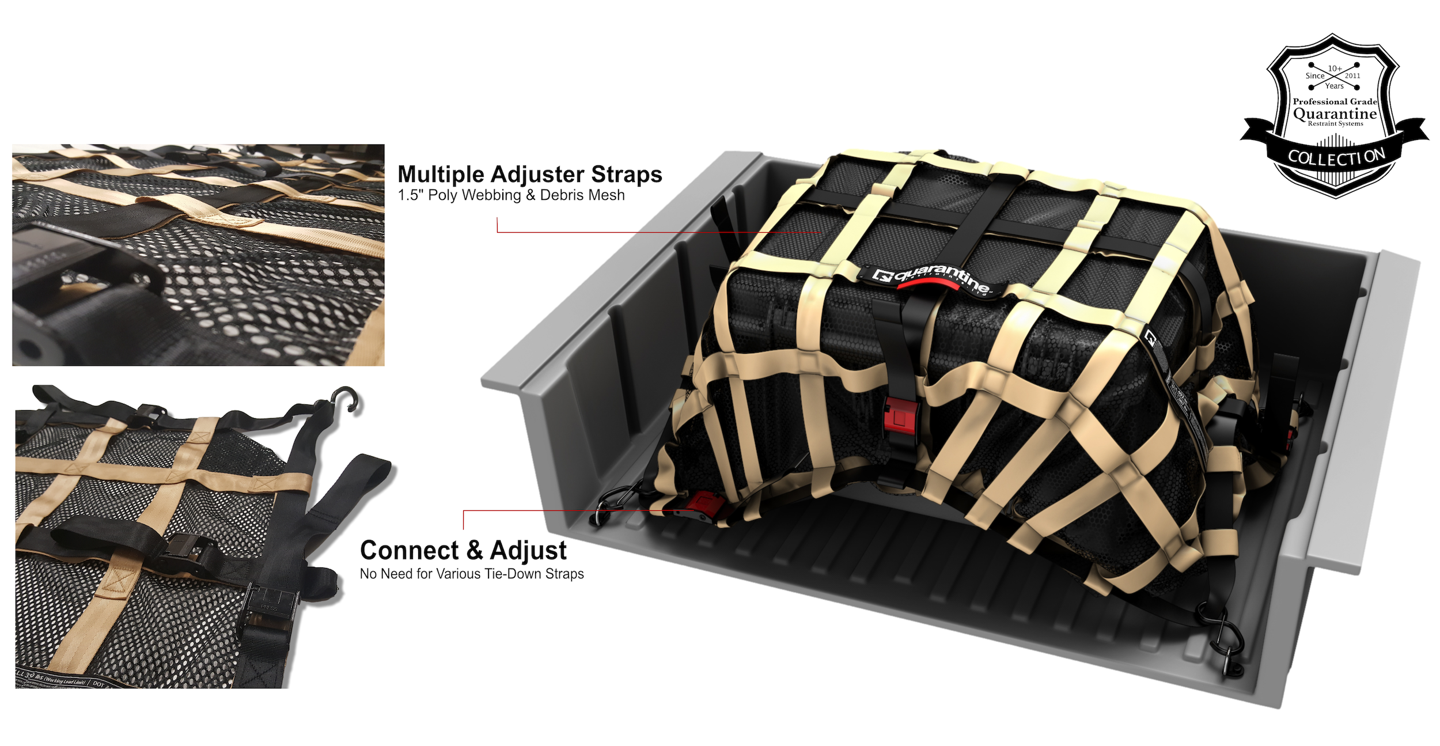 2 sizes to fit your machine
Depending on your Machine & Needs choose your size - Sport & Utility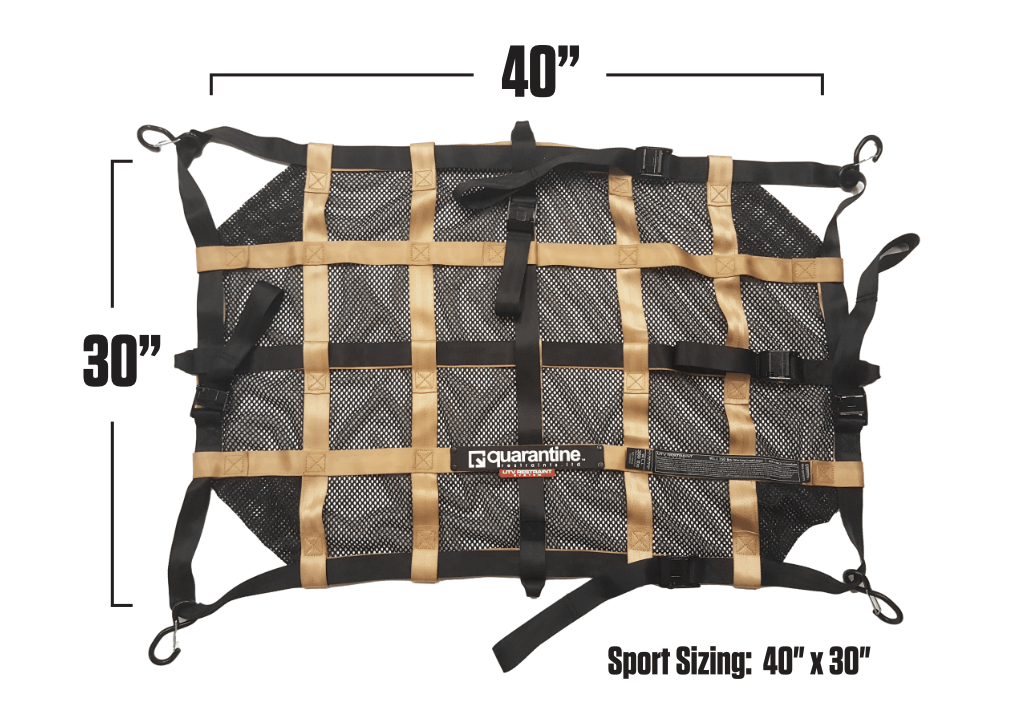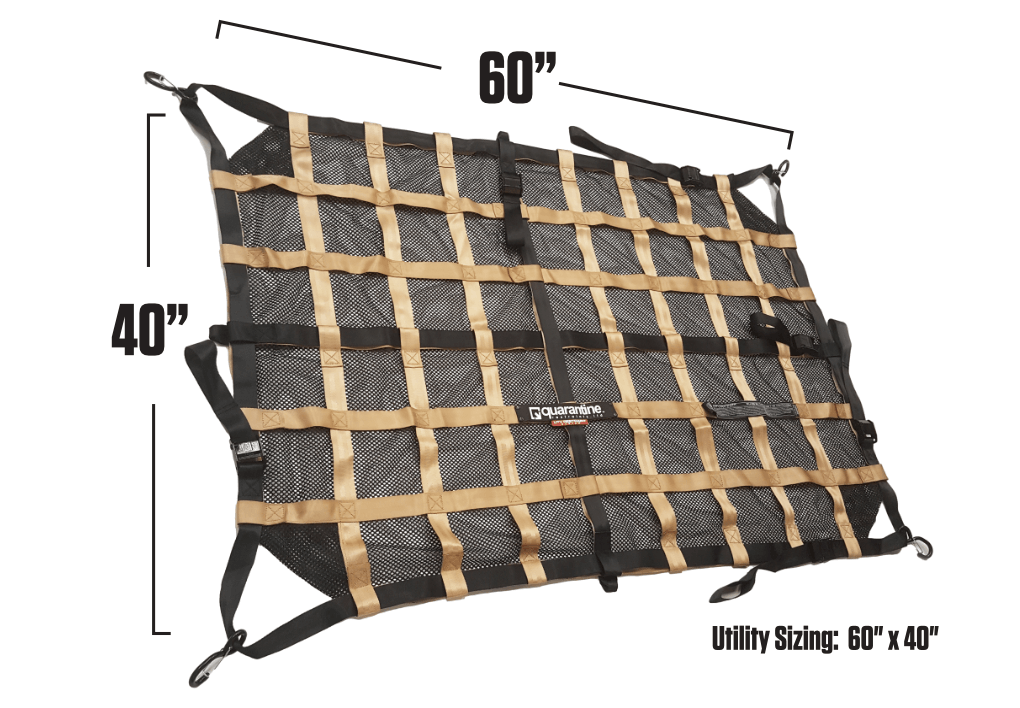 Why we created the product
"We had 10 years making

pickup truck cargo nets.."
Making cargo nets for years gave us the know how to design & produce industry leading restraint, and we happen to all be off-road riders ourselves spending lots of time making our own custom strap setups for our machines,


If you have questions send us a note.. we will get right back to you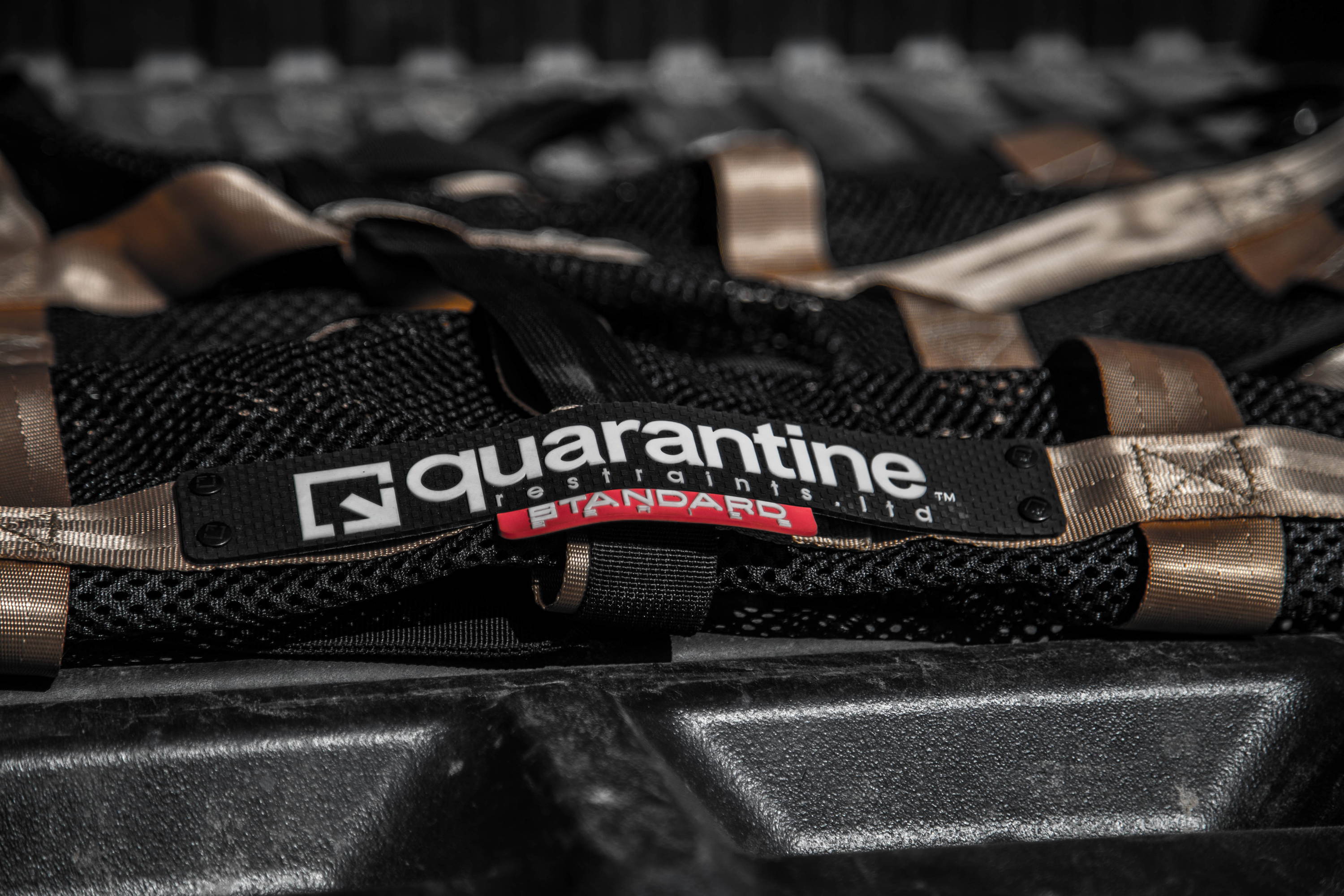 Net Dimensions: 2 Sizes: Utility 60" x 40, Sport 40" x 30"
Colour

: Desert Camo Brown & Black



Weight: 6 LBS
Number of Adjusters: 6 easy to use cam-buckle adjusters
Webbing: 1.75" Polyester Seatbelt style webbing
Corner Attachments: Rubber Coated Locking S-Hooks
Carrying Bag Dimensions: 5" x 9" x 11"
Working Load Limit: 350 LBS
Full Assembly B/S: Exceeding 1500 LBS
Webbing 4500 LBS B/S
S-Hooks: 2300 LBS B/S
Cam-Buckles: 2100 LBS B/S
Don't Let Summer Get by You, Get Yours Today!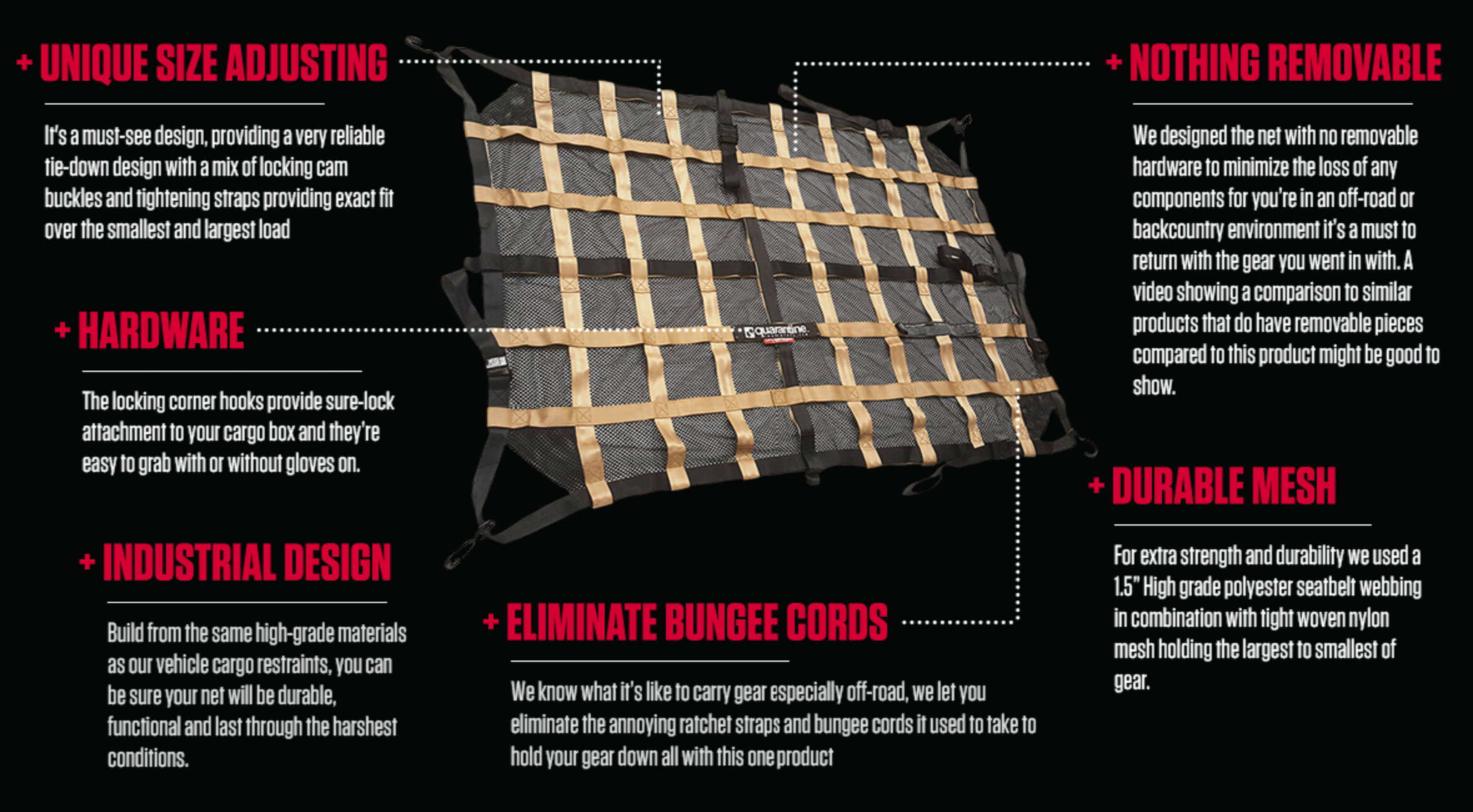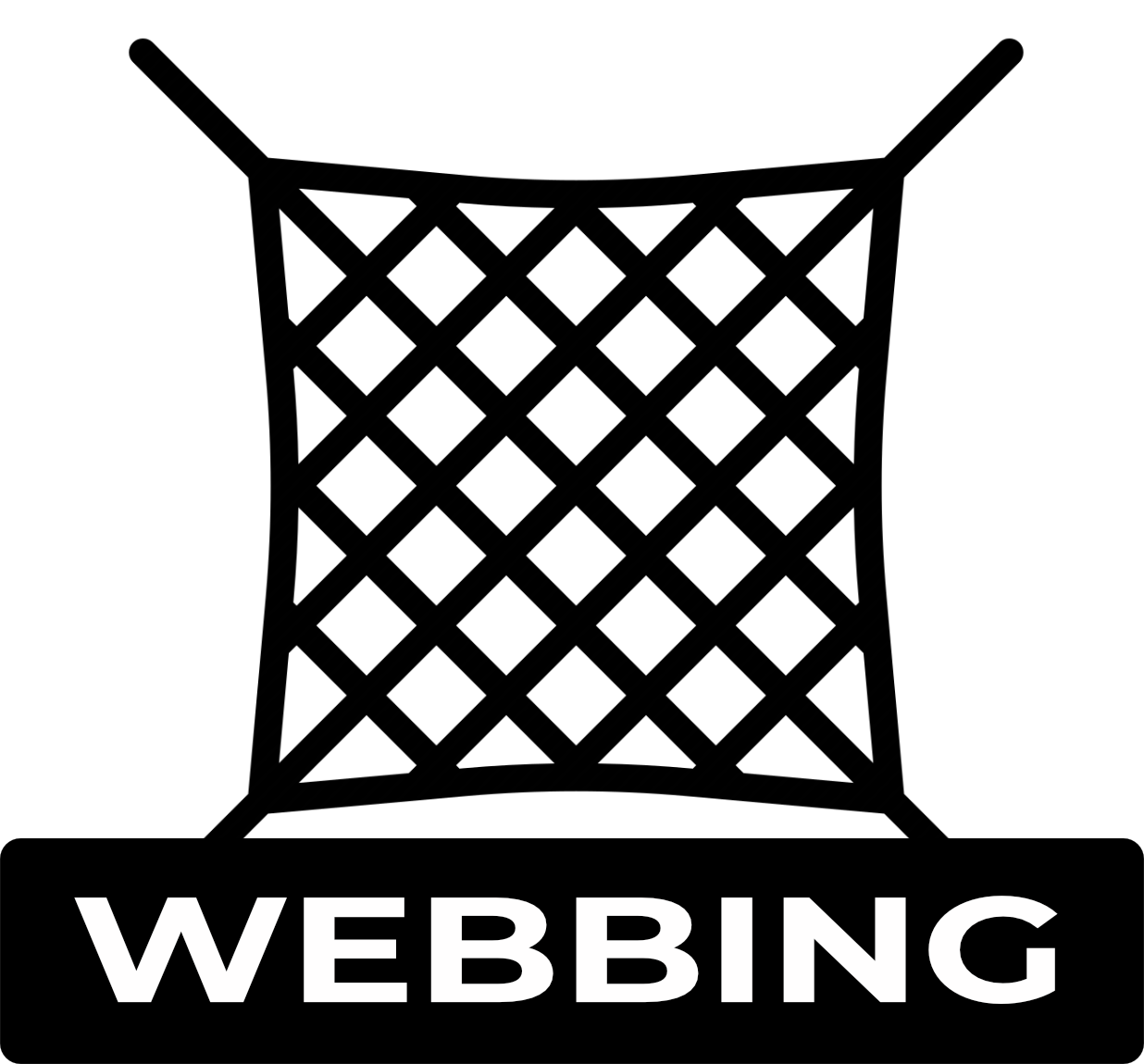 Webbing has a Breaking Strength exceeding many
typical tie-down Straps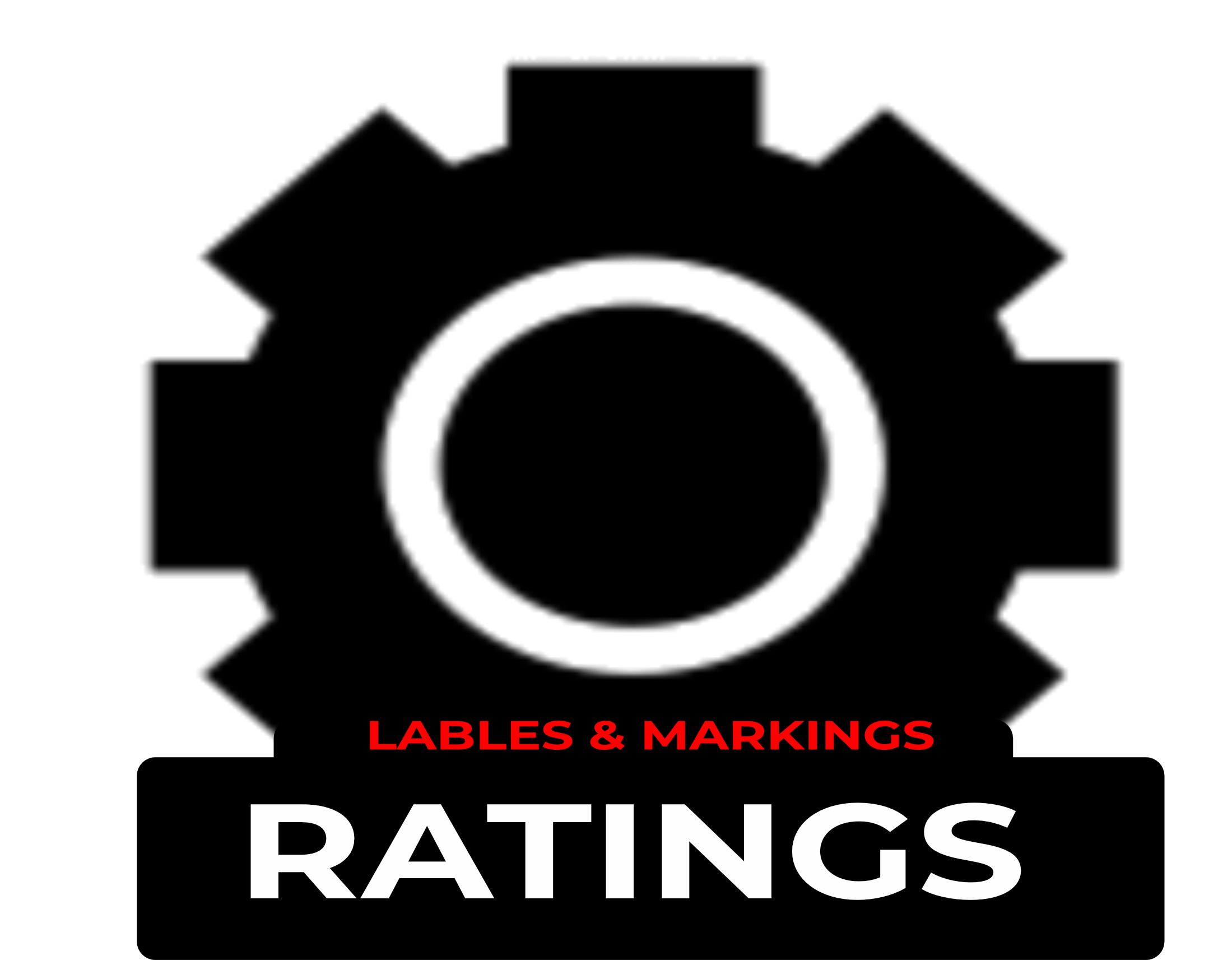 350 LBS Working Load Limit
Load Rated with a 1/3rd Safety Factor
Exceeding 1,500LBS Break Limit
Our Nets are Built to Last, Designed with Industrial Grade Materials & High Load Rating.
And Will Stand Up To The Roughest Conditions.

Are the nets made from Polyester or Polypropylene?
We use only Polyester for its high strength and long durability
What if I am not satisfied with the product
You can completely return the goods and receive the money in 7 days if you make sure the goods are intact with the tags
Do you ship internationally?
We deliver anywhere in the world, as long as you can reach where you are
How to pay for my purchasie?
You can pay via the visa or paypal anywhere in the world
What payment methods do you accept?
We accept payment via visa card, paypal and cash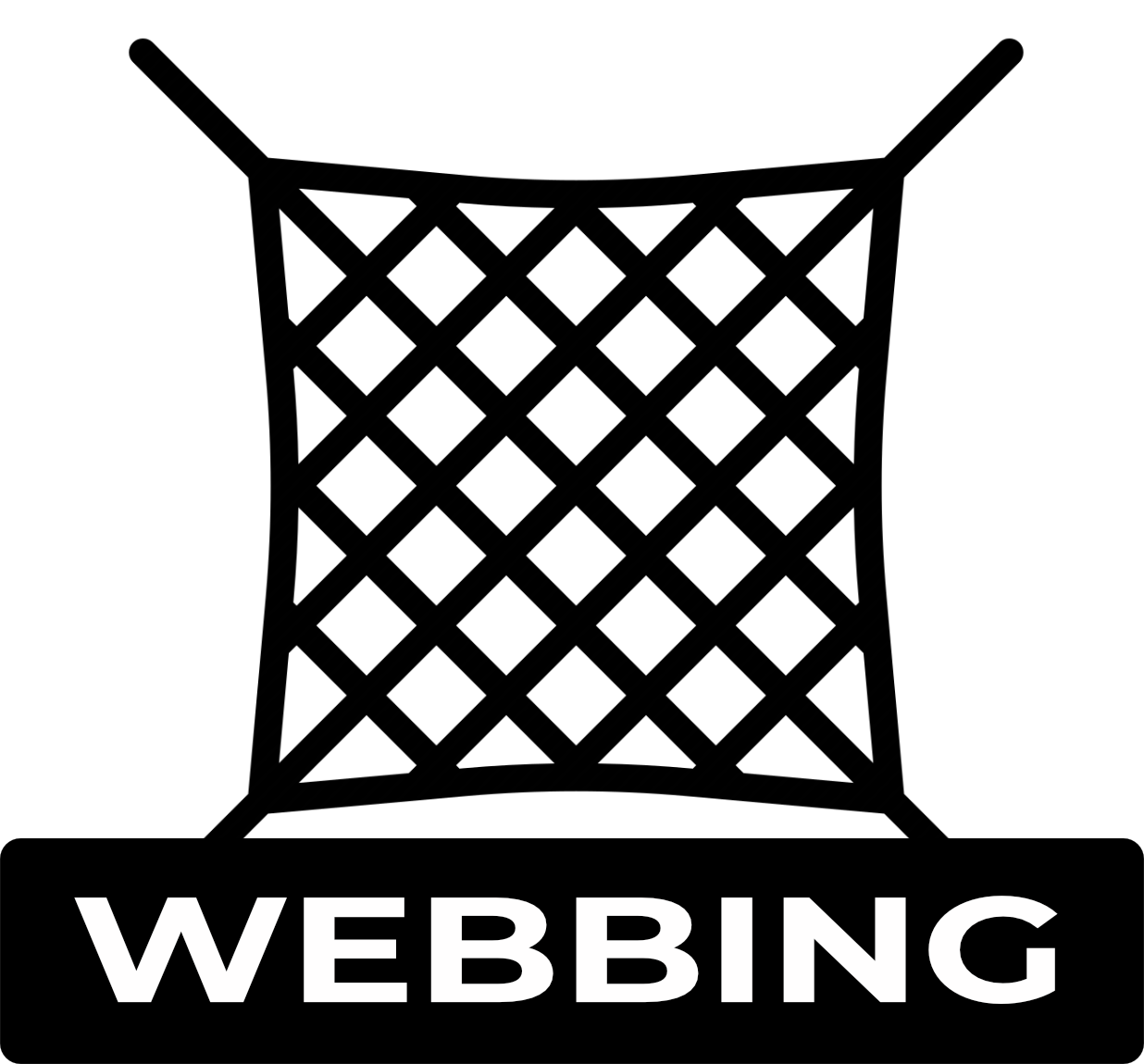 Webbing has a Breaking Strength exceeding many
typical tie-down Straps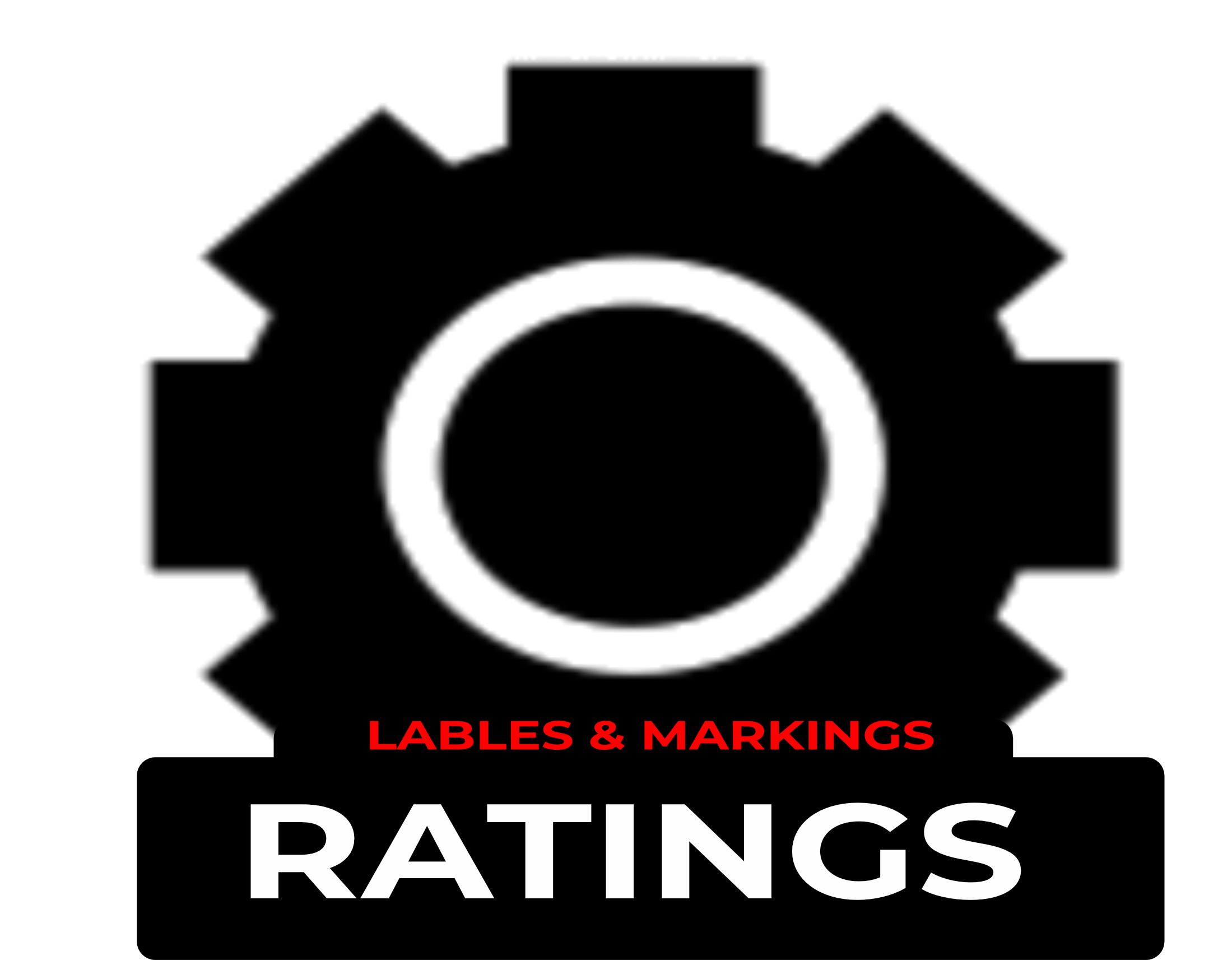 350 LBS Working Load Limit
Load Rated with a 1/3rd Safety Factor
Exceeding 1,500LBS Break Limit